7 Reasons Fallbrook San Diego is a Great Place to Live in 2022 | 2023
Posted by Scott Taylor on Wednesday, August 3, 2022 at 6:24 PM
By Scott Taylor / August 3, 2022
Comment
The reputation of several San Diego suburbs goes far beyond the county line. These towns have reputations that are known statewide and nationwide. The spotlight on these places can make a person think that they are the best places to live. Well, that is not so.
READ: San Diego vs Los Angeles: Which SoCal City is Best in 2022 | 2023?
The best place to live is that community that best meets your needs. It can be a beach town or someplace inland with what your family needs to thrive. Fallbrook is a northern San Diego County town. It is a little bit off the beaten track, and the downtown is not on any major highway. But being a small city in the shadow of more affluent neighborhoods does not imply that Fallbrook has nothing to offer. On the contrary, if you carefully look at it, you may discover that this small town has significant opportunities you can enjoy, and your family will love.
READ: 5 (Hot) Up and Coming San Diego Neighborhoods in 2022 | 2023
Here's a quick rundown of our list:
Reason 1 - It is a Suburb with a Rural Orientation
Fallbrook is known as the Avocado Capital of the World. It is known for the avocado groves that dot the landscape. In addition, Fallbrook has more than 60 retail and wholesale nurseries, and the area is also known for strawberries and tomatoes.
READ: 9 Best Places for Families to Live in San Diego in 2022 | 2023
Rural communities are ordinarily quieter, and the neighborhoods are more closely knit. So, you will not be a stranger for long in Fallbrook.
See the latest Fallbrook homes, townhomes, and condos for sale… Search Now ›
Reason 2 - The Demographics are Middle Class
This might seem unimaginable, but there are areas in San Diego County where an average, middle-class family can comfortably live. Fallbrook's occupational jobs are 26% blue-collar, with most people working for private companies.
TOP POST: Zillow San Diego: 5 Lies, Fraudulent and Deceitful Tactics Used in 2022 | 2023
The average household income for people in Fallbrook is $83,364. Family households are more prevalent than non-family households by a 3:1 margin. The level of education in Fallbrook also reflects a middle-class orientation. Approximately 60% have high school diplomas or some college education.
See the latest Fallbrook active, pending, and sold homes for sale like a Pro – without the expensive license… See Now ›
Reason 3 - It is a Down Home Friendly Town
Polling data supports this claim. 69% of folks surveyed by Niche.com indicated there was a good sense of community in Fallbrook. It is the kind of community of someone who wants a small-town feel where no one is a stranger. People in Fallbrook are family-oriented and love the outdoors. People love this area, based on some of their comments.
VISIT: 7 Best Places to Live in San Diego for Millennials in 2022 | 2023
"Fallbrook is a cute little town, the friendly village! It is all about community and local businesses. Everyone is friendly. I would say it is more rural, but that brings clean air. The homes are all unique."

"Fallbrook is a lovely place to live. There are a lot of nice public spaces like parks and preserves. The library is a great place as well. Local restaurants have amazing food, and Fallbrook Froyo is delicious. There are several dance studios and gyms. Main Street is a lovely place to explore."

"Fallbrook is small but has a lot of small businesses and nurseries. The downside is it closes early, but [you] can get some good food here. Also has some good thrift shops and ethnic food. There are not a lot of chain restaurants or grocery stores, so you get to give a lot to small businesses."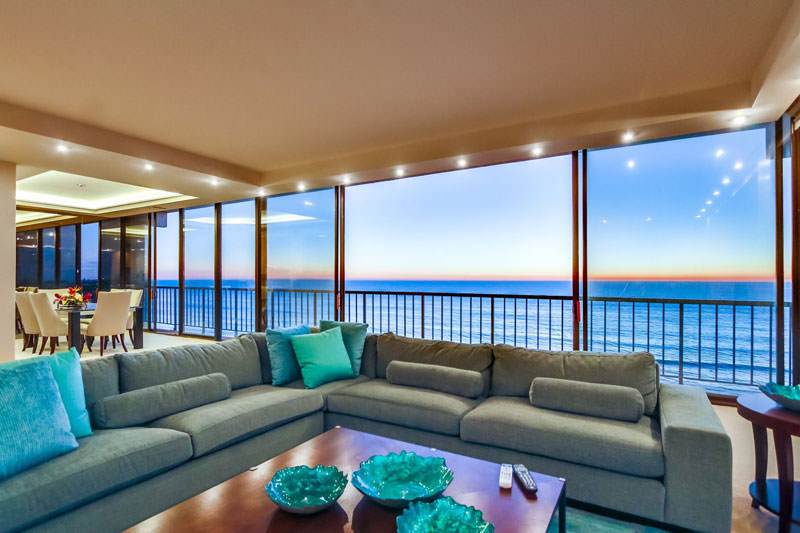 See the latest Fallbrook housing market statistics dating back from January 2004 until the end of last month… See Now ›
Reason 4 - The Vineyards are Amazing
Yes, this is the avocado capital of the world, but that is not the only green growing thing in Fallbrook. Vineyards with some of the best wines in Southern California are found here.
VISIT: 5 Best Places to Live in San Diego for Military in 2022 | 2023
Casa Tiene Vista Vineyard can be your first stop. You can wander down rows of grapevines and take in the atmosphere of an Italian-style vineyard, complete with spots that overlook lovely scenery. The property is worth taking your camera to film memories you will treasure. Estate d' Iacobelli Winery is another place that takes inspiration from old Italy. It is a 20-acre property on the rolling landscape with mature grapevines that produce excellent vintages. However, there is a bit more to the winery. It has an olive grove with 125 growing trees. So, you can have a little olive oil to go with your wine bottle.
JUST UPDATED: 5 Reasons to Move to San Diego in 2022 | 2023
Myrtle Creek Vineyards is new, and the vines grow on land once used to cultivate avocados. Weekend visits can include sampling the 2015 Grenache or the 2015 Zinfandel. A special, seasonal treat is the Sauvignon to please your discriminating tastes.
Get Pre-Approved in 60 Seconds...
(No Social Security Number Needed)
By proceeding, you consent to receive calls and texts at the number you provided, including marketing by auto-dialer, pre-recorded voicemail, and email, from this site's operators about real estate related matters, but not as a condition of purchase. You also agree to our Terms of Service, and to our Privacy Policy regarding the information relating to you. Message and data rates may apply. This consent applies even if you are on a corporate, state or national Do Not Call list. This site is protected by reCAPTCHA and the Google Privacy Policy and Terms of Service apply.
Reason 5 - Those Wonderful Farms and Gardens
Fallbrook is country, and you can expect to be able to harvest some treats. But, of course, grapes and avocados have to compete with strawberries, and Kenny's Strawberry Farm enables you to introduce your children to homegrown fruits they can pick from February to July. The Temecula Valley Strawberry Farms will allow you and your family to do some berry picking, too. If you want something natural to decorate your house or use for planters, you can visit the Welburn Gourd Farm. It happens to be the largest supplier of organic hard-shell gourds in America.
VISIT: San Diego's 4 Safest (and Least Crime Ridden) Places to Live in 2022 | 2023
Grand Tradition Estate and Garden is 30 acres of thematic gardens and waterfalls. The grounds have local fauna and flowers that you can observe while taking part in one of the docent tours. The Veranda Restaurant is the perfect place to enjoy a weekend brunch. Finch Frolic Garden Permaculture encourages you to learn about permaculture techniques and observe how the right combination of beehives, compost, and recycled material can generate stunning flowers and medicinal plants.
VISIT: San Diego's 9 Best Beach Towns to Buy a Home in 2022 | 2023
Emerald Forest Bird Gardens is known globally for its collection of exotic birds. There are 40 acres of woodland where you can watch toucans and other semi-tropical bird species interact. The Myrtle Creek Botanical Gardens & Nursery is another garden wonder, and there are nearly 10,000 plant species here for sale.
Get Pre-Approved for a Fallbrook home loan in 60 seconds or less – no social security number needed. Get Started ›
Reason 6 - Fallbrook Celebrates Art
This is a rural area that has a special place for art. The Fallbrook Art Center includes several sections with galleries devoted to promoting art. Annual events that you ought to post on your calendar include the Art of the Holiday, Galaxy of Glass, World of Watercolor & Beyond, and Reflections of Art. In addition, you can have a bite to eat at the Café des Artistes, which is in the building.
READ: San Diego vs. San Francisco: Which California City is Best in 2022 | 2023?
California Watercolors has a gallery and workshop space combined in one location. The collection includes pieces from the early 20th century to the present. The mediums displayed here include oil paintings, watercolors, HD giclee art prints, and acrylics.
READ: San Diego vs Orange County: Which Socal City is Best in 2022 | 2023?
Fallbrook is surrounded by nature, so it should be no surprise there is a gallery dedicated to the wonder of the outside. Hidden Forest Art Gallery is the home of the works of the artist Gamini Ratnavira. The exhibits are celebrations of wildlife and nature presented in a space that includes a koi pond and a bonsai museum.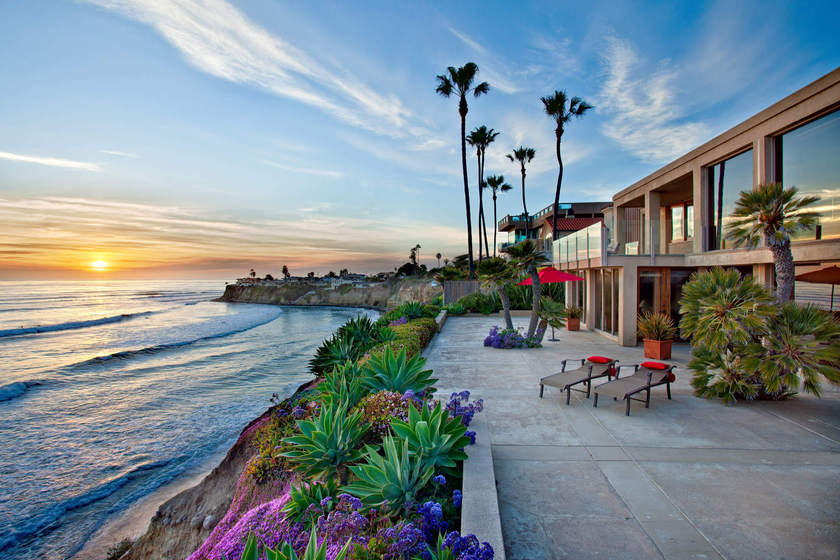 Own a home in Fallbrook and you want to get a personalized home valuation for it to see how much you can walk away in profit in this exciting market? See Now ›
Reason 7 - Employment in Fallbrook
There is a place for someone looking for blue-collar work in Fallbrook. Several companies are in industries that are working class in nature. These are considered the best to work for in Fallbrook.
The biggest companies to work for in Fallbrook include the following.
Community Health Systems Health Care and Social Assistance
The employment in Fallbrook emphasizes the working values of the community. Anyone will fit in with the rest of the citizens and enjoy life. This is a town of hard-working individuals who have spent long hours building their American dream. Fallbrook is the kind of town where you can either start your road to success or continue down a path leading to greater rewards.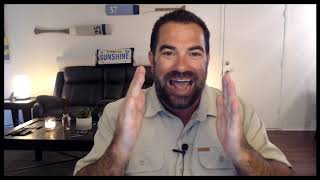 Find out what the latest and greatest Fallbrook home loans are right now. Detailed video and post reveals all. See it Now ›
The Housing Scene in Fallbrook
We will give you the good news upfront: housing in Fallbrook is affordable! It is a middle-class community, and the sales prices are incredibly reasonable. The Median Sale Price for a house in Fallbrook is $750,000. The median days on the market are 23 days, and Redfin.com rates the Fallbrook housing market as very competitive. Looking at some recent sales, a 4-bedroom house with two baths sold for $687,500. Another place that had 4 bedrooms and 3.5 bathrooms sold for $879,000.
READ: San Diego vs. San Jose: Which California City is Best in 2022 | 2023?
So, you might ask, is there a catch to all of this? Well, the answer is yes. The catch is those two houses sold within six days of being on the market. The average house in Fallbrook is sold within 18 days. You are looking at what could be a mad dash to get property in this reasonably priced neighborhood.
VISIT: San Diego's Top 5 Luxury Home for Sale Markets in 2022 | 2023
Our advice to you is not Buyer Beware, but Buyer Take Care. Many of the houses in Fallbrook were built between 1960 and 1980. These structures are 40 years or older. It does not mean that the owners did not take pride in their property. Nevertheless, parts of the house, such as the roof or the plumbing, may be out of date or out of code. The base prices of these houses are reasonable, but there may be repair costs incurred when seeking FHA loans. Additionally, a buyer may be a little anxious to purchase a home without looking carefully at what is being bought. That can result in additional expenses you were not prepared to accept.
Do you own a home in Fallbrook and want a fast, free, and automated home valuation in 30 seconds or less? Get One Now ›
Make Haste Cautiously with a Professional
A hot housing market is where a first-time buyer will make some mistakes. Most of those errors are due to a lack of knowledge or inadequate planning. Financing will always be a significant concern, and although San Diego County still has decent mortgage interest rates, anything can change in the near future.
TOP POST: San Diego Mortgage Rates: Trends, Predictions, & Forecasts in 2022 | 2023
Another problem arises if a buyer purchases a house without professional help. Just because you want to do things all by yourself does not mean the seller feels the same way. You may be dealing with an experienced real estate agent who will represent the seller. While the agent is not going to be unethical, that person works for their client. They will try to get the best deal possible, and you, perhaps in haste to get a house, might not be able to negotiate effectively. The upshot is that you could be spending thousands of dollars more than you have to purchase the home. Sadly, that extra cash is the tuition you pay for learning how to buy a house properly.
READ: 6 Reasons San Diego is California's #1 Real Estate Buy in 2022 | 2023
Experience is a good teacher, but we happen to be better.
We understand that you may be caught between a rock and a hard place. That fantastic property in Fallbrook you have your eyes on may have several outstanding offers. But, on the other hand, you may be hurting yourself in a rush to buy it.
JUST UPDATED: San Diego's 7 Best Places to Live in 2022 | 2023
We assure you that we will move quickly on your behalf, but we have the means to cut through the red tape and the delays that you might not possess. As a result, we are confident that we can close on a house in a highly competitive market and arrive at a closing deal that is satisfactory to you.
JUST UPDATED: San Diego Real Estate Market Forecast in 2022 | 2023
A buyer and a real estate agent will get the best results when working as a team. We firmly believe in that and want you to know that we work for you, and we work with you. You have the final decision on all of the things that we do. You can expect the best answers from us if you have any questions. While we do spend time educating our clients on real estate, we are not condescending. Instead, the suggestions and opinions of a client are taken seriously. You have every right to expect a lot of respect from a real estate agent. You will get that from us.
TOP POST: 5 San Diego Housing Predictions in 2022 | 2023
Buying real estate can be a worthwhile adventure full of learning and positive experiences. Are you interested in what we can provide for you? We hope you are, and all it takes to find out more about us is to contact us at your earliest convenience. We would welcome an opportunity to meet with you and go over all of the services we offer, showing you how we are the best agency to work within San Diego County.
VISIT: San Diego's 7 Wealthiest Neighborhoods in 2022 | 2023
We look forward to hearing from you soon.
? I would love to help assist you with your home purchase, home sale, or home loan - please feel free to give me a call, text, or use the form below.
Your Fallbrook Insider,
Scott
Get Scott's Personal Help Below...
Where Do You Want To Go Next?
By clicking "Send" I/We agree by electronic signature as stated below: 1) To be contacted by telephone even if the telephone number appears on a State/National Do Not Call registry or any company's Do Not Contact lists. 2) To this website's Privacy Policy and Terms of Use.
See Our Top Blog Posts Below...
See Fallbrook's Newest Listings Below...