4 Reasons Encanto San Diego Is a Great Place to Live in 2021
Posted by Scott Taylor on Wednesday, April 21, 2021 at 4:43 PM
By Scott Taylor / April 21, 2021
Comment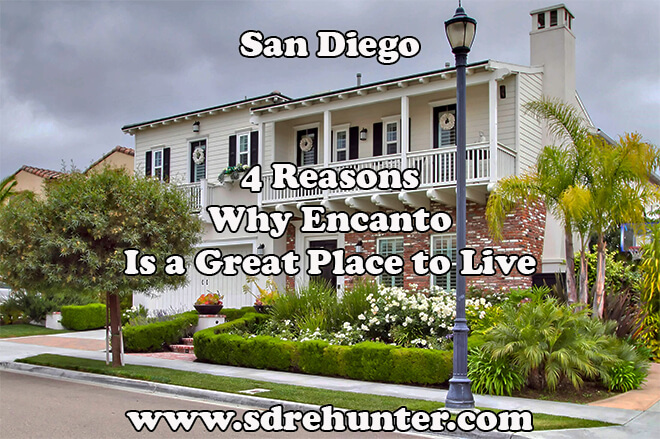 Finding affordable real estate in San Diego can be a challenge, especially for the first-time homebuyer.
The Encanto neighborhood is one described by its residents on Nextdoor as "peaceful," "family friendly," "quiet," and "open," so, perhaps, its name — "enchantment" in Spanish — is the well-kept secret few outside the area know. After all, who knows a neighborhood better than the people who call it home?
Encanto itself is divided into North and South Encanto by Broadway, but often also includes the other neighborhoods within the Chollas Valley planning area in southeastern San Diego, which also encompasses Chollas View, O'Farrell, Lincoln Park, Emerald Hills, Valencia Park, Broadway Heights, Alta Vista, and Rosemont, according to Wikipedia.
Parts are semi-rural in appearance, yet residential areas are generally suburban in feel, with industrial and commercial properties along its main corridors.
Here's a quick rundown of our list:
Here are a few reasons why Encanto is worth exploring, beyond the headlines.
Reason 1 - One of San Diego's Affordable Neighborhoods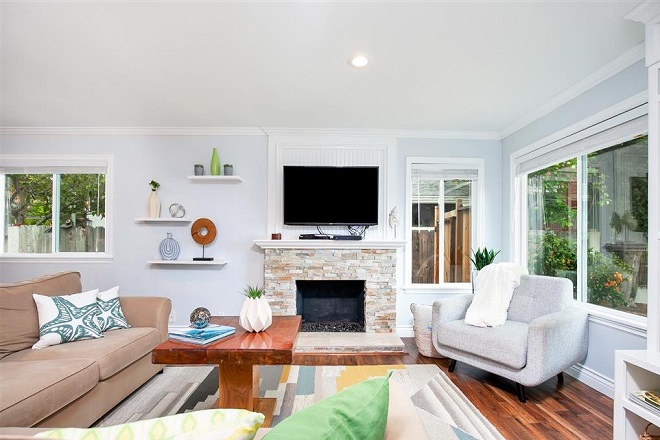 Affordability is a term that's tough to apply to many areas in California, much less the city of San Diego. According to Neighborhood Scout, though, Encanto's median real estate price of $535,140 is cheaper than 69.5% of California homes.
See San Diego's latest real estate stats...
Homes in the Encanto are generally small to medium-sized, with a considerable portion built between the 1940's and 1960's. There are also a number of small apartment buildings. In fact, three-quarters of the neighborhood's residences are single-family homes, so it's the perfect place to start carving out your niche in the market if you want to avoid areas crowded with condos and high-rises.
San Diego has struggled to establish affordable housing, yet Encanto can boast a break in this troubling trend, according to a recent article from National Community Renaissance. In April of 2019, ground was broken on Encanto Village, a sustainable community with "30 one-bedrooms units, 18 two-bedroom units and 17 three-bedroom units" of affordable housing, complete with gardens, bike storage, community room, on-site community services, all within easy access of a trolley station. It even includes accommodations designated for homeless veterans.
See the latest Encanto homes, townhomes, and condos for sale here…
Reason 2 - Known for Its Family-Friendly Atmosphere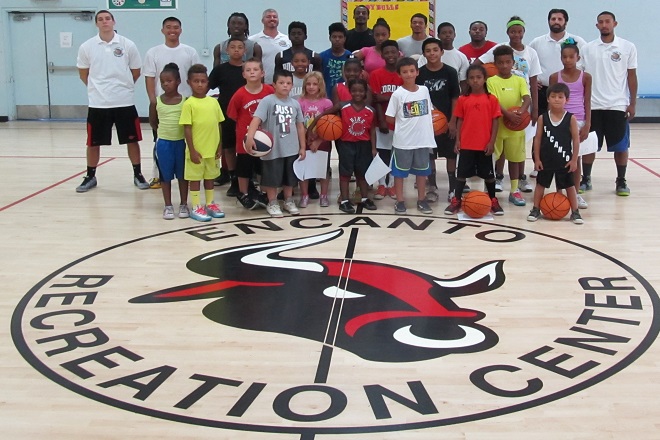 While many areas compete for the title of hipster haven, Encanto focuses its energy on serving the families who live there.
The Encanto Recreation Center recently underwent a $150,000 renovation to help fulfill its mission of promoting community cohesion. The Center hosts sports programs and summer day camps for area kids and boast sports fields, a large indoor basketball court, craft room and kitchen, as well as a large meeting room.
The Valencia Park/Malcolm X Branch library was remodeled in 2016. Far more than simply a place to grab a book or two, this library includes a performing arts center, meeting rooms, and displays of public art, as well as the tech-oriented Legler Benbough Teen IDEA Lab.
The Encanto Boys & Girls Club is another resource for family-friendly fun, offering dance classes, day camps, and after school activities for area youth.
Encanto Homeowners: We have qualified buyers desperately seeking to buy immediately and pay top dollar…
---
Blog Post Interrupt
5 Hacks for Buying a House for Cash, Fast, at a Discount...




Back to the Post
---
Reason 3 - Earns An A+ for Economic and Ethnic Diversity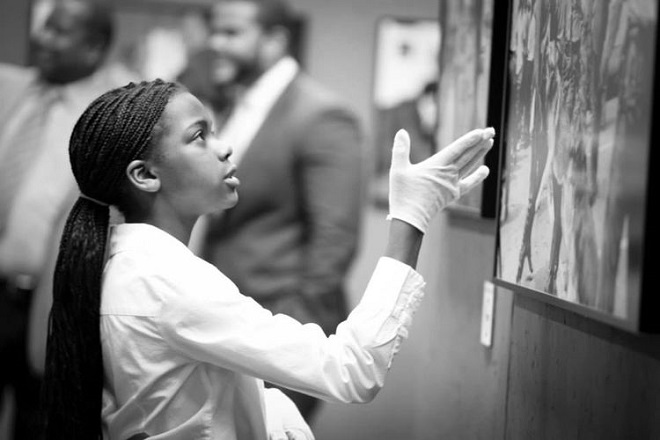 Encanto is a community that celebrates the diversity of its residents, and that appreciation can be seen in both its events and local institutions.
The annual Diamond Street Festival is in its fourth year and takes place in late summer. The free event offers attendees a chance to get a taste of the community through "culturally traditional foods and drinks," while enjoying local musical acts and cultural performances.
5 San Diego housing trends I am seeing now...
Encanto is also the home of the San Diego African American Museum of Fine Arts. The museum hosts traveling exhibitions of works by and about African Americans, as well as curating a collection of its own. Previous events include an exhibition of San Diego's own artistic community, as well as a Black Food Festival celebrating food of the African diaspora.
The local library also houses a special collection of materials pertaining to the African diaspora.
Encanto became a destination for many African Americans in the 1960's, but almost 65% of residents also have Mexican ancestry, and 30% were born in another country, so its anything but a cookie cutter suburb. In fact, Encanto was one of the first places where African Americans, Mexican Americans, and Asian Americans could own homes and businesses, according to the Encantos Area Community Plan.
Be an expert on Encanto real estate – see all active, pending, and sold listings within the last 3 years now…
Reason 4 - Community Investments Point to a Bright Future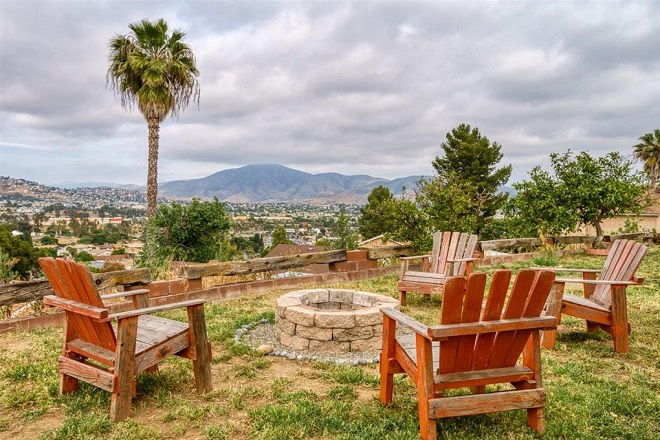 Demand for real estate has been on the increase in Encanto, as it has around San Diego in the years since the recession. Its affordability and presence of many members of the military is a clear draw and investments in local recreational and cultural centers portends good things to come.
There is also a long-term plan to take advantage of Encanto's beautiful views and the presence of Chollas Creek to create more parks and green spaces so residents can take full advantage of their unique location.
According to Zillow, the home value forecast is 4.8%, so it's a great time to set down your own roots in this often overlooked nook of San Diego.
If you are a first time home buyer, move up buyer – or, need money for your down payment and/or closing costs – Encanto has many different options to choose from here…
If you have questions or would like to find out more about all Encanto's real estate market has to offer, please contact me, and I'll be able to help.
Leave me a comment below – or, contact me here.
Your Encanto Insider,
Scott
Where Do You Want To Go Next?
By clicking "Send" I/We agree by electronic signature as stated below: 1) To be contacted by telephone even if the telephone number appears on a State/National Do Not Call registry or any company's Do Not Contact lists. 2) To this website's Privacy Policy and Terms of Use.
See Encanto's Newest Listings Below...