4 Reasons El Cajon San Diego is a Great Place to Live in 2021
Posted by Scott Taylor on Thursday, October 21, 2021 at 11:11 PM
By Scott Taylor / October 21, 2021
Comment
El Cajon is rich with land, resources and history making it the envy of those moving out west for more than 250 years. It's no wonder that many seeking a new hometown look to this city as a place to settle their family.
The city was named after its geography. It is surrounded by mountains, making it boxed in pasture land. The name El Cajon is Spanish for "the box" or "the drawer." The area is small, only 17 miles, but is full of history and modern amenities.
Like much of the area, El Cajon originally belonged to the Kumeyaay tribe. El Cajon was under the control of first the Spanish in 1769, then the Mexicans in 1821. It came under control of the United States following the Mexican-American War. Its beginning under the Spanish were as mission settlements for the Roman Catholic Church. It was a great place for the mission and Native American converts to raise cattle because the surrounding mountains kept cattle from straying and there is a good watershed that collects rain well.
Individuals began getting land grants during the Mexican era. The 1834 secularization legislation was to take church mission land and make it for individual and secular use. The intent was to divide the land among former mission Native Americans, but what actually happened was the rich people of Spanish heritage wound up with most of the land.
From there, a Los Angeles land developer bought it from a wealthy Mexican family. He hired Amaziah Lord Knox, originally from New England to manage it. Knox built a hotel and is considered the city's founder. El Cajon officially became a city in 1912.
El Cajon's temperatures are on average in the 60s, 70s, and 80s, depending on the season. However, r it has had record highs of 110 and 113 and it is a dry area receiving only around 19 inches of rainfall annually. Even so, it was always known for its spectacular agricultural industry with farmers raising cattle, along with growing grapes and citrus fruits.. Its economy began changing in the 20th century to include industry. Today the top employers in El Cajon are the Cajon Valley Union School District, GKN Aerospace Chem-tronics, Grossmont-Cuyamaca Community College District, Taylor Guitars, Country Hills Health Care & Rehabilitation Center, University Mechanical & Engineering Contractors, The Home Depot and Wal-Mart.
The population of the city is 103,314 and the median home value is $553,700. The median rent is $2,185. The median household income is $49,445. It is considered an urban area now and most people, 62 percent, rent rather than own their homes.
There are many reasons to move to El Cajon, but four come up repeatedly in reviews. Below are four reasons to consider El Cajon for a home in 2021.
Here's a quick rundown of our list:
Reason 1 - The Public Schools are Good.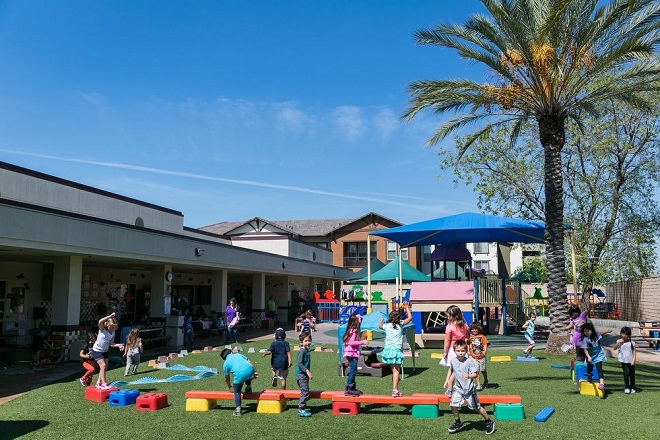 There are many schools available to students living in El Cajon. That includes 21 public elementary schools, six public middle schools and seven public high schools. The Foothills Christian Schools also offers education for PreK-12 students.
El Cajon is ranked #214 of 415 suburbs with the best public schools in California and #274 of 822 places with the best public schools in California.
Additionally, there are five colleges in the area, including Advanced Training, Cuyamaca College, Grossmont College, San Diego Christian College and Seminary of Mar Abba the Great of the Chaldean Catholic Church.
Reason 2 - There is a Nightlife.
There are restaurants and places to go in El Cajon and there are ways to get everywhere by utilizing I-8.
The most well-known bar in town is The Grand. It was once called The El Cajon Grand, but the new owner shortened the name. The bar has a pool, dance music, karaoke two nights a week and steak dinners on Friday nights.
The bar is a hangout for those outside El Cajon too. It is the place for African-Americans to go on Friday and Saturday nights and has a large reputation among bikers. That's because the bar allows them to wear their vests where most bars forbid them.
For breakfast, most love Perry's Cafe on Magnolia Avenue. It is a daytime meeting spot for friends and community groups. The old fashioned ambiance resonates with both residents and tourists.
There is also a section of town where immigrants, mostly Chaldean and Arabs, own stores. They have influenced the area greatly with "Babylon" in practically every store from a grocery store, a barber shop, a boutique, a banquet hall and a jewelry store.
Locals say immigrants have improved that part of town because it was not kept up before and had a seedy feel. Now, it's a place for shopping and exploring.
Reason 3 - There's plenty of diversity.
This area is considered one of the most diverse parts of the state. Statistically, it is 41 percent white and 30.4 percent Hispanic or Latino. Around 6 percent are African-American and 3.6 percent are Asian, which includes Filipino, Chinese, Vietnamese, Japanese, Indian, and Korean). There is some Pacific Islanders living there as well as Native Americans.
Where the real diversity comes in is in those listed as "other races." Those make up 26 percent of the population and include a large Iraqi population that includes both Arabs and Chaldean Catholics. The two groups make up one of the largest communities of its type in the nation.
According to the 2010 U.S. Census, around 30 percent of those living in El Cajon are foreign born. That includes 7,537 Arabs and 6,406 Chaldean Catholic. The latest figures from 2017 show that as many as 15,000 to 20,000 Chaldean Catholics live in El Cajon, according to a city spokesman.
Reason 4 - It's good for families.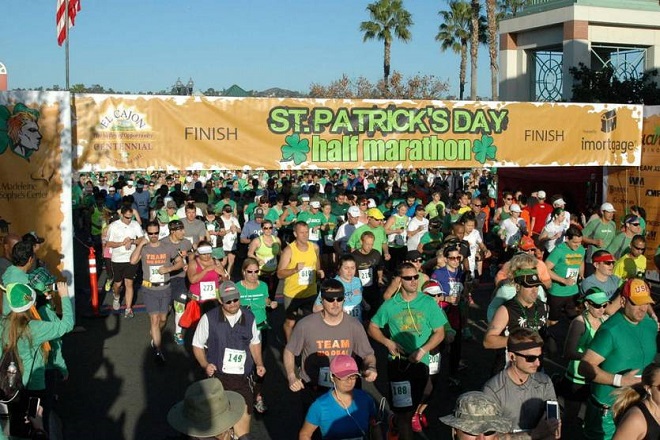 Those who live in El Cajon say its a good place for people to raise their children. The city has annual events like the St. Patrick's Day Half Marathon, 5K and Green Mile Run in March. It celebrates diversity with an event in May called "America on Main Street." It has a Mother Goose Parade in November to kick off the holidays.
Other attractions include the Water Conservation Garden and Butterfly Garden at Cuyamaca College, the Sycuan Casino, Summers Past Farms and the Parkway Plaza Mall. It also has a local airport at Gillespie Field.
Those who enjoy an international flair would love El Cajon. It is a remarkable city that has created its own identity a part from San Diego.
Leave me a comment below – or, contact me here.
Your El Cajon Insider,
Scott
Where Do You Want To Go Next?
By clicking "Send" I/We agree by electronic signature as stated below: 1) To be contacted by telephone even if the telephone number appears on a State/National Do Not Call registry or any company's Do Not Contact lists. 2) To this website's Privacy Policy and Terms of Use.
See El Cajon's Newest Listings Below...
El Cajon School Districts
Get Scott's Personal Help Below...