4 Reasons Why El Cajon San Diego is a Great Place to Live in 2022 | 2023
Posted by Scott Taylor on Thursday, November 10, 2022 at 7:00 PM
By Scott Taylor / November 10, 2022
Comment
Homebuyers looking at housing prices in places like Rancho Santa Fe and La Jolla might get a little bit discouraged. Sales prices of over $1.5 million can be out of the budget of ordinary folks. Some might despair of ever being able to buy a house in San Diego, but please do not think that way.
JUST UPDATED: San Diego's 7 Best Places to Live in 2022 | 2023
San Diego County is bigger than you think. There are many towns and cities within the county borders, and they differ in the price of housing from one municipality to the other. Some of the towns in San Diego have homes that are reasonably priced and very affordable. It requires you to decide which place will be your home.
JUST UPDATED: San Diego Real Estate Market Forecast in 2022 | 2023
It requires that you examine your needs and what your family requires to have a decent quality of life. It is more than just a walk to the beach. Schools, shopping opportunities, and the nightlife are all things to consider as you set out on a house-hunting safari.
TOP POST: 5 San Diego Housing Predictions in 2022 | 2023
We want to highlight one of those neighborhoods in San Diego that you might accidentally overlook. We think that El Cajon is a fantastic community and a wonderful place to live for the right person.
Here's a quick rundown of our list:
Reason 1 - The Basics of the Neighborhood
El Cajon has a history that goes back to the days of the Spanish land grants. The city was incorporated in 1912 and was initially known for the agricultural products grown in the area. This suburb is 17 miles east of downtown San Diego, and the city's name comes from the Spanish word "El Cajon, which means "the box." It describes the valley in which El Cajon is located
VISIT: San Diego's 7 Wealthiest Neighborhoods in 2022 | 2023
The 2020 Census figures indicate that El Cajon is not some sleepy little hamlet. On the contrary, the population is 106,215 in the city and has grown steadily since the 1960s. What is interesting about the city's demographics is that one would expect a high number of Hispanic Americans, and that is not the case. Instead, El Cajon has a large population of Middle Eastern immigrants who started coming to the area during the Iran – Iraq war of the late 1970s.
VISIT: San Diego's 10 Most Affordable Neighborhoods in 2022 | 2023
The top private employer is GKN-Aerospace Chem-tronics. Other major employers are the Cajon Valley Union School District and the Grossmont-Cuyamaca Community College District. Taylor Guitars is headquartered here for those who enjoy strumming through life.
Get Pre-Approved for an El Cajon home loan in 60 seconds or less – no social security number needed. Get Started ›
Reason 2 - A Little More on Demographics
Most of the employed residents are white-collar workers, and the average household income for El Cajon is around $75,498. That is a solid middle-class income for San Diego County, and there are more renters than house owners in the city. Family is important. 47% of the population are married, and families occupy nearly ¾ of the households. There are people in El Cajon who have at least some college, but more folks have only high school diplomas.
NEW POST: San Diego's Best 5 Private Country Clubs in 2022 | 2023
The overall picture of El Cajon is a middle-class city where most houses were built in the 1970s. The general housing cost for inhabitants is approximately $1,466 per month. That is very affordable by common San Diego standards.
Get Pre-Approved in 60 Seconds...
(No Social Security Number Needed)
By proceeding, you consent to receive calls and texts at the number you provided, including marketing by auto-dialer, pre-recorded voicemail, and email, from this site's operators about real estate related matters, but not as a condition of purchase. You also agree to our Terms of Service, and to our Privacy Policy regarding the information relating to you. Message and data rates may apply. This consent applies even if you are on a corporate, state or national Do Not Call list. This site is protected by reCAPTCHA and the Google Privacy Policy and Terms of Service apply.
Reason 3 - The Attractions of El Cajon
Okay, the nightlife is not wild and crazy, but El Cajon is not a place to nap. There are things to do and places to see that you will definitely enjoy in this attractive suburb of America's Finest City.
Museums
Heritage of the Americas is a stop shop for museums in San Diego County. There are distinct collections within the walls of this museum that you and the family will enjoy. Native American artifacts, archaeology, natural history, and anthropology compete with art by Frederic Remington for a visitor's attention. The Air Force on Commemorative Air Force Museum draws crowds of aviation history fans and military (retired and active) to the annual events and the exhibits. Olaf Wieghorst Museum and Western Heritage Center is a taste of the American West you will love.
The Great Outdoors
San Diego has always been the place to go for nature lovers, and El Cajon has some outdoor gems. Mount Helix Park has a fantastic view of San Diego that will make your jaw drop. Mission Trails Regional Park has over 7,000 acres of natural wonder and has pride of place for being the largest municipal park of its kind in California.
Splendid Restaurants
El Cajon has them just for you and your appetite. El Cajon Bistro & Bakery is a recent El Cajon attraction, and it has the best breakfasts in the county (Try the Eggs Benedict.). If you love vegan cuisine, you will savor the treats that Crafted Greens has for you to enjoy. Marechiaro's Italian Restaurant is well known in San Diego's East County, and the lasagna is worth a special trip.
Are you thirsty? You will not be for long in El Cajon. The Burning Beard Brewing Company will wet your dry throat with great suds from one of the best craft breweries in San Diego.
The Casino
Some enjoy a chance at the gaming tables, and El Cajon can fill that need. While not Las Vegas, the Sycuan Casino is one of the best in San Diego County. It has 80 tables for blackjack and poker and close to 3,000 slot machines—all of this and some of the best entertainment you can find.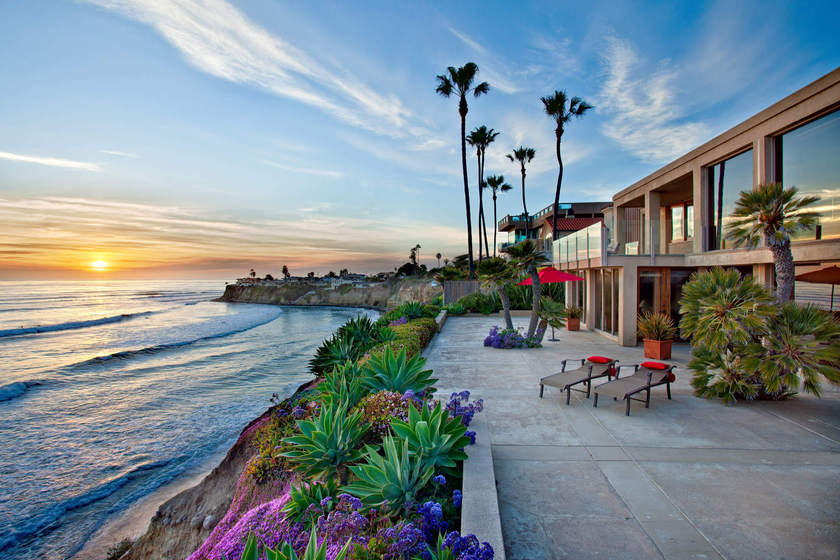 Own a home in El Cajon and you want to get a personalized home valuation for it to see how much you can walk away in profit in this exciting market? See Now ›
Reason 4 - The Housing Situation
You might decide that the best course of action is to rent in El Cajon. There are some benefits to doing this.
Renting permits you to save more money towards a down payment. You will not derive the tax advantage of owning a house, but you do have the opportunity to have a year or two to check out the community. The worst thing in the world would be to buy a home in a San Diego suburb and discover that you hate where you live.


You still get the chance to enjoy the amenities and attractions of the city. This is more than just the museums and the restaurants. Niche.com gives El Cajon a B+ for the public schools where your children will go. Grossmont Middle College High School, Preuss School UCSD, and Helix Charter High School received an A+ from Niche.com for their services to the community.


The rent is affordable in El Cajon. The median rent is approximately $1,339 per month. Some people might think that is a little steep but compared to places like Rancho Santa Fe (median rent: $3,025 per month), Del Mar ($2,320 per month), and La Jolla ($2,553 per month), the cost is a housing bargain! Besides, the time you spend renting gives the San Diego housing market a chance to cool down a little bit. You might be able to get a lower mortgage interest rate later.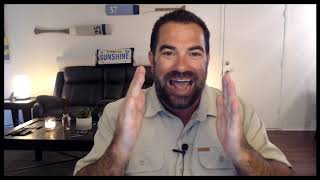 Find out what the latest and greatest El Cajon home loans are right now. Detailed video and post reveals all. See it Now ›
Okay, now let's look at the main attraction: the house prices in El Cajon. The median sale price of a house in this San Diego suburb is $787,500. It is an 18.7% increase when compared to the selling prices of 2021. That may seem a substantial increase until you look at places like La Jolla, where the median sale price is $2,545,000, and that is a 49.7 increase compared to 2021. So, you can see right away that El Cajon is proof that there is affordable housing in San Diego County. Of course, El Cajon is not right on the beach, but honestly, who cares? You do not have to drive that far to get to the surf and the sand.
READ: 7 Reasons to Buy a Home in San Diego in 2022 | 2023
We admit some trade-offs must be thought of when considering El Cajon. It is not as close to the shore as Del Mar, and the schools are better in Rancho Santa Fe. Those are upscale communities, however, and the price of housing reflects that. El Cajon is very reasonably priced. It is a town where someone buying their first home can make the house payments every month without getting multiple jobs (although a two-income family is essential in San Diego County).
TOP POST: San Diego Housing Bubble? 5 Reasons Why It Won't Crash in 2022 | 2023
Affordability goes beyond just housing. Healthcare is cheaper than the national average, and transportation is less expensive than the California average. The schools are good, and the community is a diverse group of people who pretty much get along.
EXPOSED: The 'Real' San Diego Cost of Living Guide in 2022 | 2023
Even though house prices are very reasonable, there is no reason at all to sit back and not get too excited about house hunting. The housing market in El Cajon is very competitive, and the homes are on the market for only 8 days. Therefore, you will miss out on the house you want if you do not move quickly.
READ: San Diego vs Los Angeles: Which SoCal City is Best in 2022 | 2023?
If you live in San Diego County, we will assume that you have scrimped and saved enough money to afford a down payment. That is just the first step. Where you are going to get a mortgage loan from. There are many options to explore. The conventional loan from a bank is not bad, but you must remember that inflation is causing mortgage interest rates to creep slowly north. The Federal Housing Administration (FHA) is usually the first resort for first-time homebuyers. The difficulty there is the inspections and the amount of bureaucratic red tape. A seller can quickly lose interest in dealing with you if they must jump through hoops. A veteran can get an outstanding loan from the Veterans Administration (VA), and the US Department of Agriculture (USDA) does have mortgage loan opportunities. However, you still have to move fast to outrun the competition.
READ: 5 (Hot) Up and Coming San Diego Neighborhoods in 2022 | 2023
You have, no doubt, scouted out the neighborhoods in El Cajon, and you found that home you want. Do you know anything about closing costs? It is sad, but a first-time homebuyer who is anxious to close on a deal will not negotiate. You could pay thousands of dollars more in-home repairs and improvements that could be negotiated down. We want to point out that if you are trying to buy the house all by yourself, you will be at the mercy of a seller who happens to have a sharp real estate agent. A good agent will fleece you.
Do you own a home in El Cajon and want a fast, free, and automated home valuation in 30 seconds or less? Get One Now ›
READ: 9 Best Places for Families to Live in San Diego in 2022 | 2023
You will save money overall if you use a real estate agent's service. You also save considerable amounts of time. That will be extremely important in the race to get the house you want. Candidly, there are some great real estate agencies in San Diego County and some that are not so good. We happen to be one of the absolute best.
TOP POST: Zillow San Diego: 5 Lies, Fraudulent and Deceitful Tactics Used in 2022 | 2023
Our track record goes back years. We are mortgage loan originators, and we can provide that service while many real estate firms cannot. You will get a very reasonable mortgage interest rate when you deal with us. The primary reason is that we know how to apply for the best rates, and we will guide you through the process. We will also source the kind of mortgage that best fits your budget.
VISIT: 7 Best Places to Live in San Diego for Millennials in 2022 | 2023
Every client is special to us. We will investigate the properties you select and check to see if there are any difficulties, such as housing code problems or title complications. We will solve such issues before you arrive at the closing. The paperwork that is so much a part of a real estate transaction will be in order when the deal is finally closed. Rest assured, we will look at the closing costs and see which ones can be better handled by the seller. There will be no financial surprises to darken that happy day.
VISIT: 5 Best Places to Live in San Diego for Military in 2022 | 2023
We provide a full range of services to clients, of which you may not know anything about. We are transparent in our dealings with all clients, and we are ready to explain everything to you. So, it is well worth your while to at least hear what we have to say. A meeting with us will only cost you your time and might save you thousands of dollars.
JUST UPDATED: 5 Reasons to Move to San Diego in 2022 | 2023
The next step is yours to take. Please give us a call at your convenience, and we can set up a mutually agreeable time for discussion. We think that we can get you the best bargain in El Cajon. So have a chat with us, and you will discover why we know we can.
I would love to help assist you with your home purchase, home sale, or home loan - please feel free to give me a call, text, or use the form below.
Your El Cajon Insider,
Scott
Get Scott's Personal Help Below...
Where Do You Want To Go Next?
By clicking "Send" I/We agree by electronic signature as stated below: 1) To be contacted by telephone even if the telephone number appears on a State/National Do Not Call registry or any company's Do Not Contact lists. 2) To this website's Privacy Policy and Terms of Use.
See Our Top Blog Posts Below...
See El Cajon's Newest Listings Below...
El Cajon School Districts