6 Reasons Why Carmel Valley San Diego CA is a Great Place to Live in 2023 | 2024
Posted by Scott Taylor on Monday, March 6, 2023 at 5:27 PM
By Scott Taylor / March 6, 2023
Comment
Folks talk about urban sprawl as if an overturned coffee cup's content spread quickly over a tabletop. It may have been true years ago, but that is not what is happening now. Instead, planned communities are a primary means of urban growth, which is the case in San Diego County.
America's Finest City has grown almost exponentially in the last 50 years. It is no surprise because this is one of America's best places to live. The weather, the people, and the culture create an enhanced quality of life. Planned communities are common in San Diego County.
Carmel Valley is a planned community that offers a chance to pursue a lifestyle that you enjoy. It was formally created in 1975, taking its name from the Carmelite Sisters of Mercy, who operated a dairy farm in the vicinity. The name Carmel Valley was adopted by residents in 1991, and the city has grown by leaps and bounds. The population has grown, but there still is room for you and your family to put down roots.
Here's a quick rundown of our list:
Reason 1 - Some Demographics for You
Carmel Valley has a population of just over 56,000 people. There are 19,908 households within the city, and 77% are family-owned. The houses were built primarily between 2000 and today, so you are looking at a community with relatively new homes.
See the latest Carmel Valley homes for sale
Education is important in Carmel Valley. Less than 10% hold only a high school education. About one-third have baccalaureate degrees, and an additional 16% either have associate degrees or some college education. It comes as no surprise then that approximately 96% of those employed in Carmel Valley have white-collar jobs. Two-thirds of those employed work for private companies, 16% are self-employed, 8% are government workers, and nearly 8% work for not-for-profit companies. The average household income is just above $199,000 a year.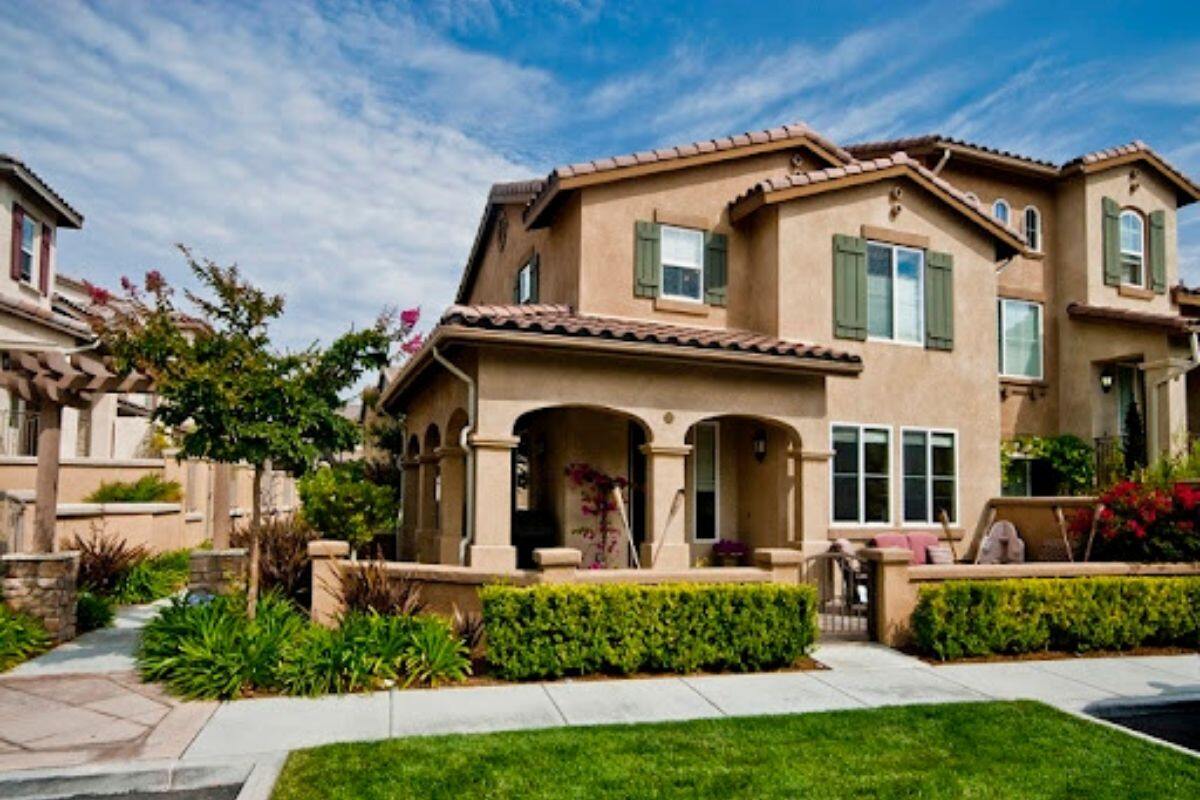 Contact us if you have specific questions about Carmel Valley › Click here!
Reason 2 - Carmel Valley Is a Great Family Town
Niche.com ranks Carmel Valley as #4 in the Best Neighborhoods to Raise a Family in San Diego. Residents who were polled answered that Carmel Valley has a good sense of community and that new residents get to know the neighbors as soon as possible.
See the best Carmel Valley purchase home loans
Those who live in Carmel Valley have either excellent or very good opinions of where they live. Comments are ordinarily very favorable.
"Carmel Valley is clean, safe, family and dog friendly. I have a short 15 minute commute to work in La Jolla or the beach at Torrey Pines. There are plenty of childcare options in the area and plenty of recreational activities for young children and families. The schools are excellent with teachers who care, and the Del Mar school district puts children's well-being first… Police are present in the area, so we feel safe walking through the neighborhood at night. The neighborhood is diverse, and the people are friendly and welcoming."

"There are plenty of restaurants in Carmel Valley. The neighborhood is very close to the beach. The beach has several surfing locations, swimming locations, and parks. The neighborhoods also have several parks with large fields and playgrounds."

"Excellent community! Great schools, beautiful parks, and friendly residents. Incredibly grateful to live in such a fine community that supports its residents and their families."
To be sure, there are some less than positive features to Carmel Valley, and you must be careful about suburban mom drivers. But overall, the residents appear to be very welcoming and easy to have a good relationship with. It makes for a less stressful living experience.
Do you own a home now and want to see the best refinance loans? › Find out here!
Reason 3 - There Is High-Quality Education in Carmel Valley
Education is an important reason anyone would want to raise a family in a community. The public schools in Carmel Valley receive high ratings Niche.com gave the following an A+.
Get Pre-Approved in 60 Seconds...
(No Social Security Number Needed)
By proceeding, you consent to receive calls and texts at the number you provided, including marketing by auto-dialer, pre-recorded voicemail, and email, from this site's operators about real estate related matters, but not as a condition of purchase. You also agree to our Terms of Service, and to our Privacy Policy regarding the information relating to you. Message and data rates may apply. This consent applies even if you are on a corporate, state or national Do Not Call list. This site is protected by reCAPTCHA and the Google Privacy Policy and Terms of Service apply.
Reason 4 - Enjoy the Outdoors
Please do not confuse us with that other Carmel on the Monterey Peninsula to the north. That is a lovely town, but we really like the one that is here in Southern California. While Carmel Valley is primarily a residential area, it does not mean that there is nothing to do and all day to do it. There are some fantastic things close by that you can certainly enjoy.
Do you own a home now? Get a fast and free automated value instantly
Carmel Valley was initially planned to permit the canyons to maintain their natural appeal. Nature is everywhere, and the Torrey Pines State Natural Reserve is close by. This is a wild stretch of land that happens to be within the San Diego city limits. It is 1500 acres that were deliberately set aside when San Diego was going to its boom development. You can find torrey pines, pristine beaches, and a lagoon used by migrating seabirds. It is essential to understand that this is not a park. It is a protected area, but you can still walk along the trails and take in the fantastic scenery.
Los Penasquitos Canyon Preserve is another natural treasure that has 12 miles of trails. What is there to see? This is an ecosystem where we can find native chaparral and various local fauna. The preserve is managed by both San Diego County and the city of San Diego. You can also enjoy the museum, an historic adobe ranch house, and a community garden within this natural development.
See the latest Carmel Valley homes, townhomes, and condos for sale › Click here
Reason 5 - Carmel Valley Parks Are Fantastic!
The Carmel Valley Recreational Centers System has several parks that are worth taking the family to visit and enjoying a wonderful day. Here are some of them:
Some other parks are within the 92130 ZIP Code:
All these parks are a great place to bring the children so they can let off some steam, and you might be able to unwind a bit.
Reason 6 - Excellent Employers Do Business in Carmel Valley
Several San Diego suburbs form San Diego's North edge city (University City, Sorrento Mesa/Sorrento Valley, Torrey Pines, Del Mar Heights/Carmel Valley). This is a major center of employment in the San Diego area. Employers include US Bank, Scripps Health, Pillsbury Winthrop Shaw Pittman, and The Allen Group. In addition, Neurocrine Biosciences and ICW Group Insurance Companies have their headquarters in this area. Employers whose career advancement opportunities are considered High or Very High include the following: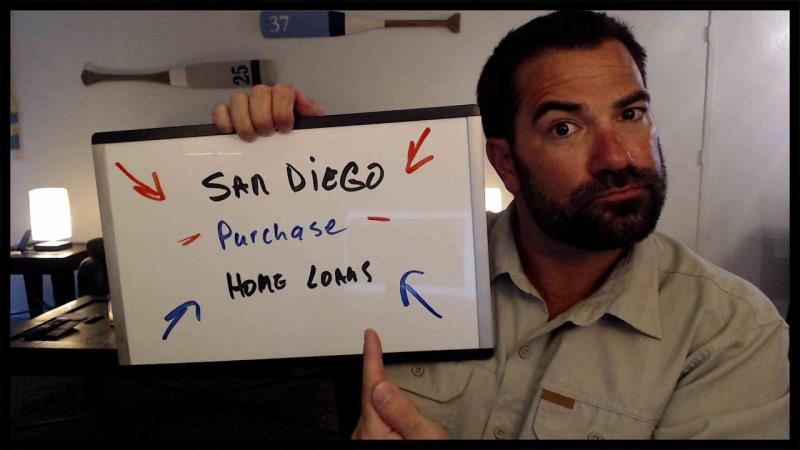 See the best Carmel Valley purchase home loans › See Now
The Housing Scene in Carmel Valley
The Median Sale Price in Carmel Valley is $1,417,000. Median Days on the Market is 10 days, and the best places will go pending in approximately 6 days. Recent sales in the area as of this writing include a 3-bedroom, 2-bath house for $1,250,000 and a 3-bedroom 2-bath house for $1,149,000. Redfin.com rates the Carmel Valley Housing Market as Very Competitive.
See the latest Carmel Valley homes, townhomes, and condos for sale
The Carmel Valley housing market is hot! Houses in the seven-figure category ordinarily spend a few weeks on the market, but this is not the case in Carmel Valley. You must be ready to move quickly in this market, or else the house you want will not be yours. It puts an awful lot of pressure on the buyer but is just the nature of the beast. Nevertheless, you must be extremely careful.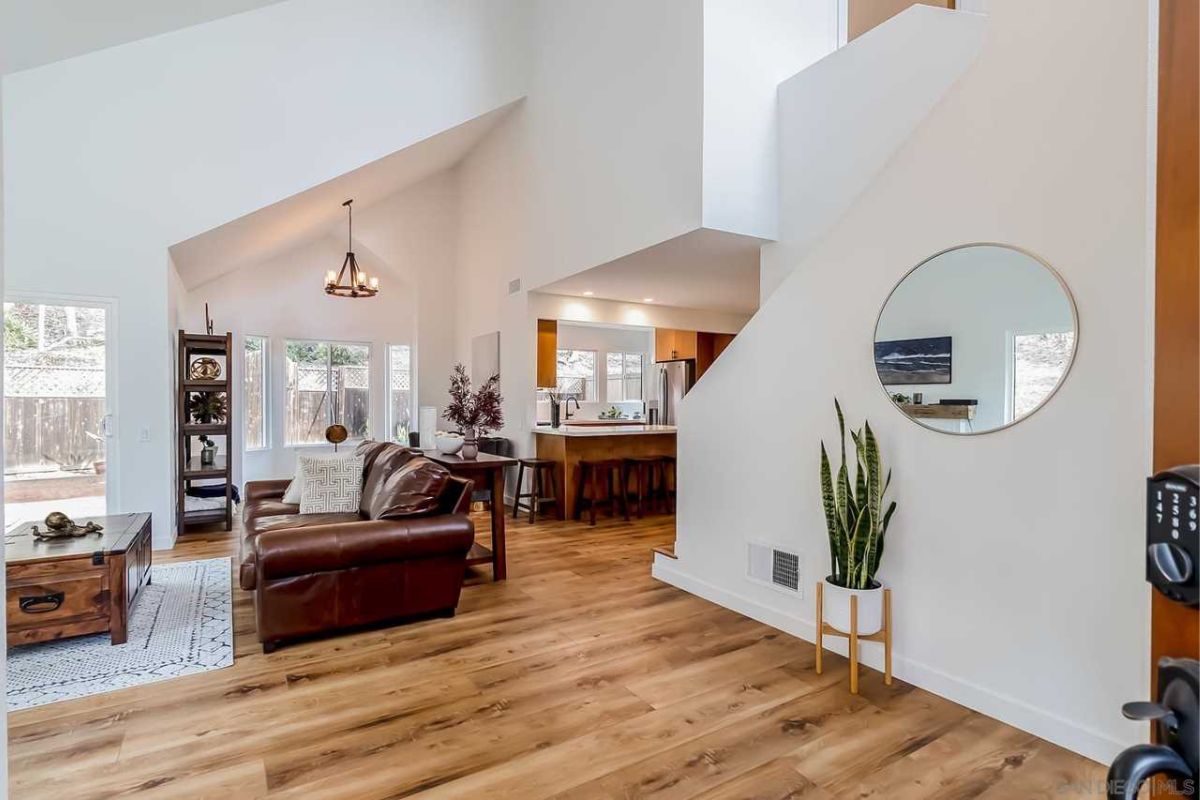 See the latest Carmel Valley homes for sale › See Now
Carmel Valley Homes are Major Investments
The money is the primary reason for prudence. You will be making a down payment of over $100,000, and you will have a mortgage of over $1 million. Those are very sobering figures, and your house will play a significant role in your personal financing for years to come. So, it would be best if you got it right.
Buying a house in Carmel Valley should start several weeks before you begin to hunt actively. First, you must afford the mortgage and convince loan officers that you have the wherewithal to afford a mortgage. Believe us when we tell you that no bank wants a repeat of 2008. Therefore, a preapproval letter, which lets you know how much of a mortgage you can afford, is an excellent idea.
Some might think that if they have the financing organized, there will be no more problems. But unfortunately, that is not how the real estate industry works. There is more to making what will probably be the most significant financial decision of your life.
Do you own a home now and want to see the best refinance home loans?
The good news is that the homes in Carmel Valley are less than 30 years old. It means that the property does not have the repair needs that an older home might have, such as a leaky roof or plumbing that has seen better days. However, there may be costs involved that a novice buyer does not expect. An example would be a utility budget that must be paid off completely when the property changes hands. Additionally, there may be boundary disputes or liens upon the property that requires a detailed title search to uncover.
We are going to be perfectly honest with you. If you try to buy a house as a DIY project, then you will suffer consequences that, frankly, you deserve. It is more sensible to work with a professional real estate agent if you are going to enter a market as pricey as Carmel Valley.
That real estate agent must be a special breed. This person should have experience dealing with high-level housing, homes that highly successful people purchase. In addition, the real estate agent should have a record of sales that proves they are not intimidated by a sales price of over $1,500,000. Furthermore, a good real estate agent in San Diego County understands mortgage loans. The best mortgage loan product at the most affordable interest rate is what a high-quality real estate agent can get for the client.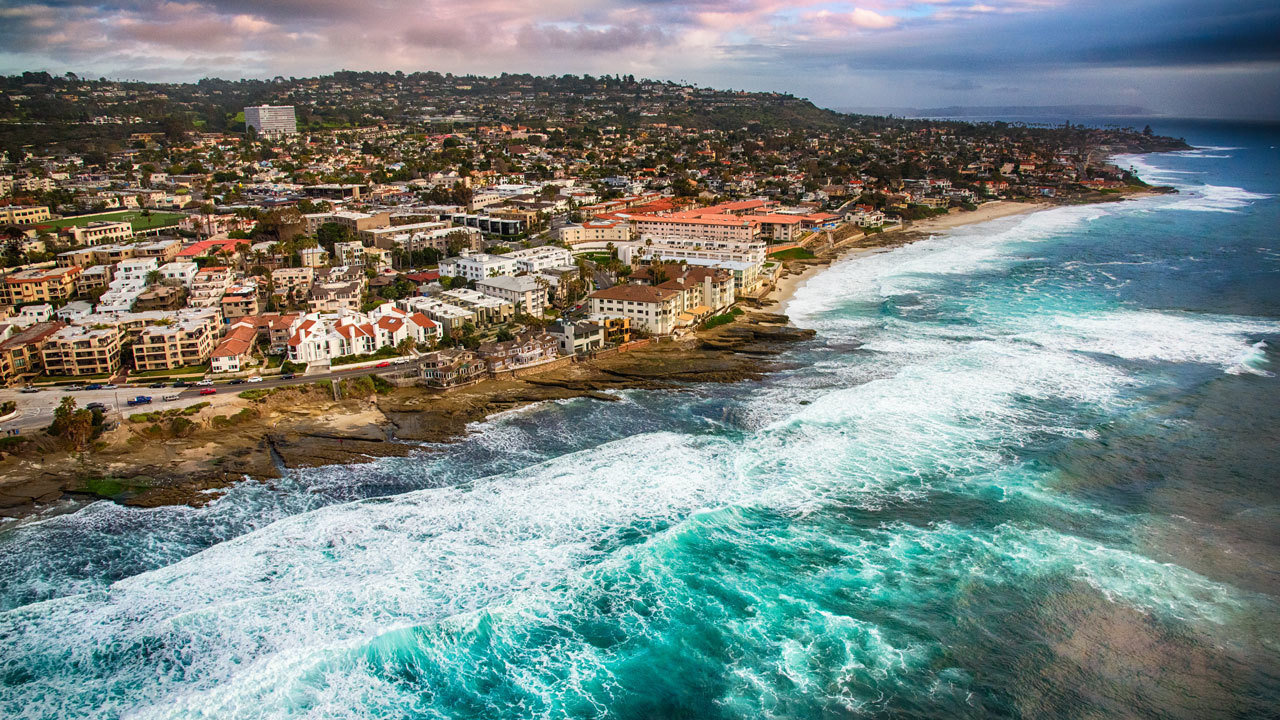 Don't miss out! See the latest Carmel Valley homes right now › Click here!
We Give High-Quality Service
We submit that we are that type of agent, and we can assist you in buying a Carmel Valley that fits your needs and your family.
We have been very successful in San Diego County. Our clients have purchased homes that precisely fit their lifestyle and their finances. Suppose we can start early, perhaps two or more weeks before a buyer actively enters the real estate market. In that case, we can identify the best neighborhoods and preapproval letters prepared with the best lending institutions. In addition, we have one quality that many other real estate agents do not have: we are a licensed mortgage loan originator. Anyone looking at high-priced houses will find that to be an essential agent asset.
Finding and financing an expensive home is stressful enough without having any drama rising out of the closing. It is not going to happen when we are involved. We take a lot of pride in our ability to bring our clients to the closing table with everything as it should be. The title searches are performed, the final fees and expenses are negotiated, and all a client needs to do is sign the papers. Last-minute give-and-take does not rattle us; we have faced those minor emergencies many times in the past. You will find that we are highly professional and do our best to relieve the stress.
Contact us if you have specific questions about Carmel Valley
Carmel Valley is an excellent place to live. The quality of the neighborhoods is 5-star, and the people are friendly and welcoming. It is a community where your family will thrive, and your career can take some significant steps forward. It is a step up in the world and living in Carmel Valley is an indication that you have arrived and are as successful as the people in the neighborhood. We are convinced that we can help you get that piece of the American pie with a house in this great city.
Would you like to hear more about us and what we can do for you? We would welcome a chance to discuss your housing goals and objectives with you. All you need to do is get in touch with us, and we can arrange for a meeting at a mutually convenient time. We think you will discover that we have the expertise and services you need to purchase an upscale house.
I would love to help assist you with your home purchase, home sale, or home loan - please feel free to give me a call, text, or use the form below.
Your Carmel Valley Insider,
Scott
Get Scott's Personal Help Below...
Where Do You Want To Go Next?
By clicking "Send" I/We agree by electronic signature as stated below: 1) To be contacted by telephone even if the telephone number appears on a State/National Do Not Call registry or any company's Do Not Contact lists. 2) To this website's Privacy Policy and Terms of Use.
See North County Coastal Best Areas Below...
See Carmel Valley's Newest Listings Below...
Carmel Valley Subdivisions