4 Reasons Cardiff by the Sea San Diego is a Great Place to Live in 2021
Posted by Scott Taylor on Wednesday, April 21, 2021 at 4:44 PM
By Scott Taylor / April 21, 2021
Comment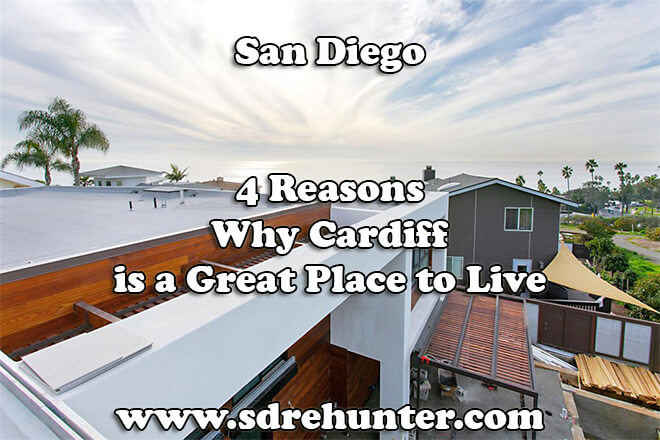 Looking for a San Diego neighborhood with charms sure to never lose their luster for residents and future potential buyers?
Cardiff-by-the-Sea, part of the Encinitas neighborhood twenty-five miles north of San Diego is a little slice of heaven on the Pacific Ocean well worth the California price tag.
Discover all there is to love in this tight-knit beach community with our list of 4 reasons Cardiff-by-the-Sea is a great place to live in 2021.
Here's a quick rundown of our list:
Reason 1 - Stunning Natural Beauty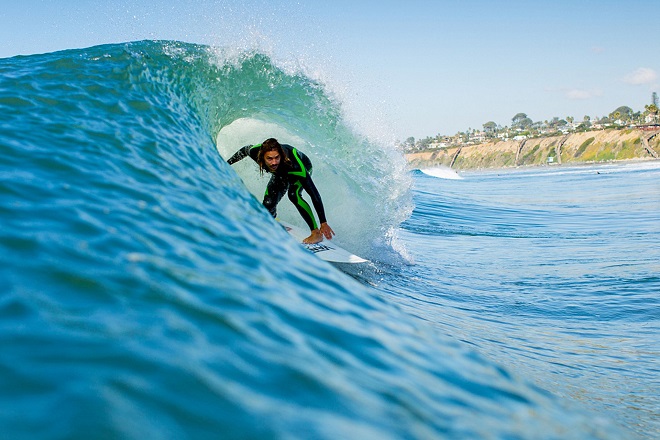 Anyone looking to make the move to San Diego likely has an eye on enjoying the gorgeous year-round weather it has to offer, and few places serve up opportunities to enjoy it like Cardiff-by-the Sea.
Cardiff Reef, Pipes, and Swami's offer some of the best surfing in San Diego County, including the opportunity to show off for those cruising Highway 101, which overlooks a few choice spots.
See San Diego's latest mortgage rates here...
For those who prefer outdoor activities of a more contemplative variety, low tide reveals fifty feet of tidal pools to explore and a walkable beach, plus natural gems only found in this area. Residents can also stroll the Carpentier Parkway, a sustainable park that borders downtown Cardiff.
Nature-lovers can also take advantage of the eight miles of hiking trails through the San Elijo Lagoon Ecological Reserve, the largest wetlands reserve in San Diego County, where you'll be walking in the footsteps of Native Americans who called it home as early as 8,500 years ago and are ensured of some excellent bird-watching while taking the dog for a stroll.
See the latest Cardiff homes, townhomes, and condos for sale here…
---
Blog Post Interrupt
Must Watch: The 5 San Diego Housing Trends I Am Seeing Now...


Back to the Post
--
Reason 2 - Plenty of Community Events and Amenities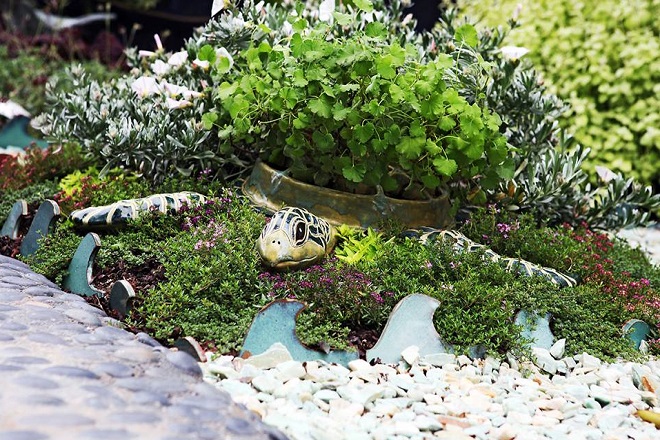 Although considered part of Encinitas, Cardiff-by-the-Sea is a distinct neighborhood that boasts under 12,000 residents, yet has its own zip code. Being a smaller community doesn't mean it lacks for things to do, though.
In fact, 2019 marks the 100th birthday of the community, an event that will be celebrated in style on July 2nd.
Yearly events include the Encinitas Garden Festival, perfect for garden lovers looking for new additions to their own horticultural havens or those who just love to get a peek at the stunning creations of their many green-thumbed neighbors.
Taste of Cardiff offers locals and guests alike the chance to taste all the culinary delights Restaurant Row has to offer, as well as the local breweries and vintners.
5 San Diego cash buyer hacks to know...
Dog-lovers won't want to miss the annual Dog Days of Summer event in August, where the local canine community gets its chance to be pampered with the wares of local vendors, pet adoption opportunities, and just about everything else guaranteed to get their tails a-wagging. Most beaches and parks require dogs be leashed, but there are off-leash areas available in the area for residents.
Don't think the lack of snow in Cardiff means it isn't full of holiday spirit. The Kringle Mingle offers fun for the whole family every December.
Glen Park offers basketball, volleyball, horseshoe, and tennis courts, as well as a children's play area, while Encinitas Community Park includes a skate park and ball fields with areas available for special events.
The Cardiff-by-the-Sea Library has opportunities for residents of all ages, ranging from children's programming to beginner art classes for adults, to a First Wednesday concert series.
Cardiff Homeowners: We have qualified buyers desperately seeking to buy immediately and pay top dollar…
Reason 3 - Rising Property Values and a Variety of Available Homes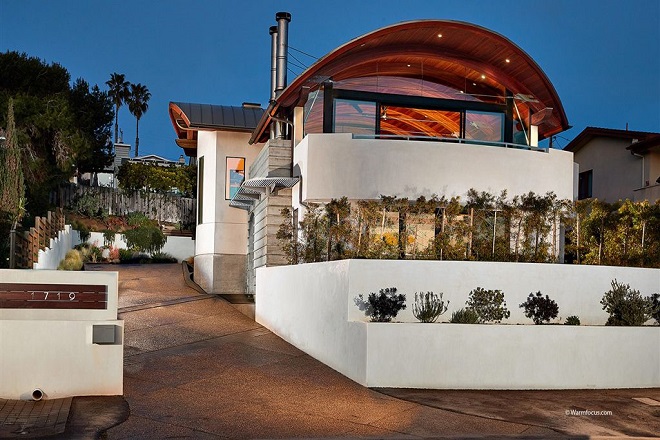 Property values have come a long way since 1910, when plots of land in Cardiff were being sold for as little as $30.
While the wild ascent of the San Diego real estate market has flattened somewhat, the median home sales value in Cardiff-by-the-Sea rose 23% between January and December of 2018, and inventory is currently available.
How to buy a San Diego house site unseen...
Speaking of property values, the current median sales price for homes in the Encinitas area as a whole are currently $1,435,000, according to Trulia. As we just mentioned, prices in Cardiff, specifically, have leaped significantly in the past year, and inventory has increased since the beginning of 2018.
One of the best characteristics of Cardiff-by-the-Sea is that whether you're looking at condos or single-family homes, properties either boast an exceptional ocean view or relatively easy access to the beach and other spots of natural beauty.
Your North Country notes that the price of condominiums starts around $360,000 and single-family homes at $500,000. Most single-family dwellings fall between the $1 million and $2 million range, and prices rise from that point. Many are custom homes offering plenty of space, so not only do potential buyers have access to incredible outdoor spaces, they enjoy room to stretch indoors for their money, as well.
Be an expert on Cardiff real estate – see all active, pending, and sold listings within the last 3 years now…
Reason 4 - A Well Established Community Ideal for Homeowners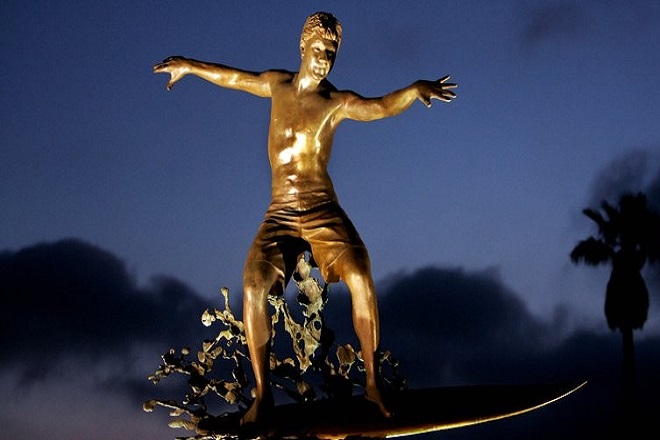 Boasting only 12,000 residents and offering so many community activities, it's no wonder Cardiff is a desirable place to buy.
The vast majority of residents are homeowners (72%), while the median age is 42, and 30% of residents are single, meaning that, while there's plenty to do beachside, it lacks the party beach atmosphere of communities like Pacific Beach.
That's not to say it isn't full of character.
The Cardiff Kook, a statue erected by the Cardiff Botanical Society, pays homage to the local surfing culture and is often dressed in a variety of outfits, even inspiring its own annual 5K for all you runners out there.
If you are a first time home buyer, move up buyer – or, need money for your down payment and/or closing costs - Cardiff has many different options to choose from here…
The creation of a local arts commission (CAC) is currently underway, which is currently focused on creating a local arts corridor, commissioning murals, and otherwise encouraging the local arts scene.
If you have questions or would like to find out more information about the Cardiff-by-the-Sea real estate market, please contact me, and I'll be able to help.
Leave me a comment below – or, contact me here.
Your Cardiff Insider,
Scott
Where Do You Want To Go Next?
By clicking "Send" I/We agree by electronic signature as stated below: 1) To be contacted by telephone even if the telephone number appears on a State/National Do Not Call registry or any company's Do Not Contact lists. 2) To this website's Privacy Policy and Terms of Use.
See Cardiff's Newest Listings Below...