7 Reasons Why Cardiff by the Sea is a Great Place to Live in 2022
Posted by Scott Taylor on Friday, November 19, 2021 at 5:30 AM
By Scott Taylor / November 19, 2021
Comment
Everyone has heard of La Jolla and Carlsbad, but some wonderful San Diego communities are a little bit off the beaten track. Don't assume these all have Spanish names, by the way. Cardiff by the Sea invokes images of Wales, and we aren't talking about Moby Dick. It is a part of Encinitas and has a local beach charm that makes it appealing to the right person. The locals call the community "Cardiff," so please don't be surprised if we refer to it that way. All statistics mentioned in this article are as of this writing.
So, what is so special about Cardiff by the Sea? Here are some thoughts for you.
Here's a quick rundown of our list:
Reason 1 - Surf's Up!
Cardiff is beside some of the best beaches in southern California. You have a great chance at low tide to see outstanding examples of marine biology and environments in the tide pools. In addition, Cardiff State Beach maintains kelp beds that are natural habitats for all kinds of fish. San Elijo State Beach is a beach/campground that is one of the best in the area for snorkeling, diving, or doing some basic California beachcombing.
This community is defined by surfing; there is no question about that. Many people learned about Swami's by listening to the music of the Beach Boys. There's a laid-back atmosphere that permits you to enjoy the scenery or watch surfers ride the big ones into the shore. Cardiff Reef is another place where those who ride the surf enjoy their craft. This place is noted for its powerful waves.
If you need any other proof that Cardiff is a surfer's paradise, go and visit the Cardiff Kook. It is a statue erected by the Cardiff Botanical Society in honor of the almighty, all-powerful Surfer Dude, who rides the perfect wave throughout eternity (or so we are told.)!
You cannot deny the natural beauty of the area. The San Elijo Lagoon Ecological Reserve is the largest wetlands reserve in San Diego County. Covering nearly 1000 acres, the reserve is a shallow-water estuary that displays all kinds of habitat features at low tide.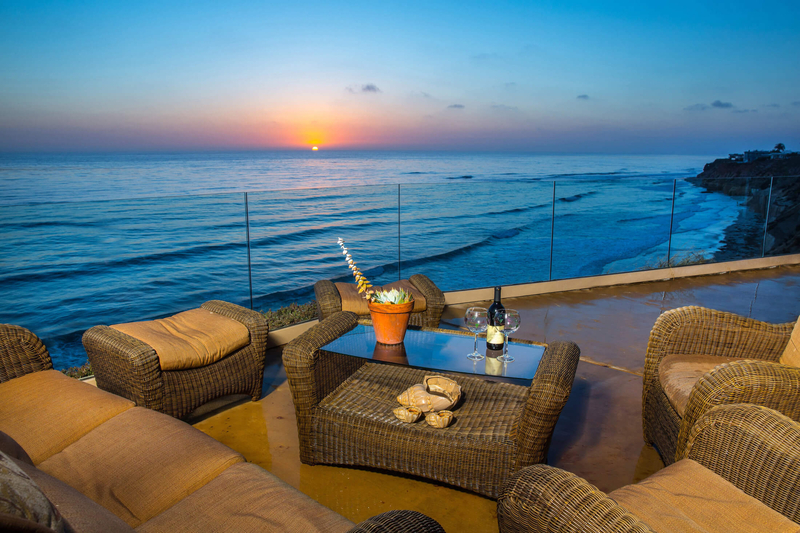 See the latest Cardiff by the Sea housing market statistics dating back from January 2004 until the end of last month… See Now ›
Reason 2 - Great Schools for the Kids
Cardiff has a two school district, Cardiff Elementary School District, whose names are Cardiff Elementary School and Ada W. Harris Elementary School are ranked "A" by Niche. Com. Children transfer to the other schools in Encinitas upon graduation, which is good. Niche.com gives Encinitas an "A+" for the public schools.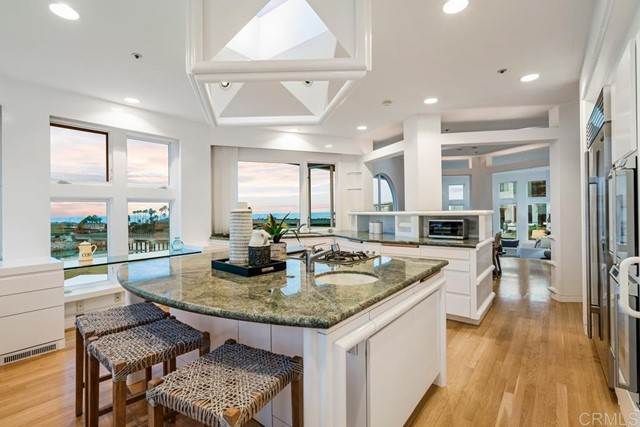 See the latest Cardiff by the Sea active, pending, and sold homes for sale like a Pro – without the expensive license… See Now ›
Reason 3 - You can have Amazing Neighbors
Cardiff has a small population of just over 11,000 people, but the quality of those neighbors is excellent. These are folks who are above the average in many ways.
The Occupation Employment demonstrates that Cardiff by the Sea is not a blue-collar working town; 91.85% of those employed are white-collar workers. Employment demographics further show that 53.38% work for private companies, 22.97% are self-employed, 14.34% work for the government, and 9.3% are employed by not-for-profit companies.
The Average Household Income in Cardiff by the Sea is $152,184, and the Median Household Income is $111,901. Less than 10% of residents are below the poverty level. The education levels of the residents are impressive. 33.63% have Baccalaureate degrees, and 6.36% hold Associate degrees. Only 1.16% do not have a High School diploma.
The people in Cardiff enjoy a laid-back lifestyle, but it doesn't mean they are drifters on the waves. These people are well settled in their lives and their careers. The Median Age of a Cardiff by the Sea resident is 45.3 years, the majority own their homes, and have mortgages on their property. You will feel right at home if you want to put down roots and live in a neighborhood of like-minded people.
See the latest Cardiff by the Sea homes, townhomes, and condos for sale… Search Now ›
Reason 4 - This Community is Alive and Active
Few people want to live where the folks roll up the sidewalks precisely at 10:00 PM. No need to worry about being bored in Cardiff. There is a lot to do in this small enclave within Encinitas, and the whole family can enjoy the fun.
The Encinitas Holiday Street Fair includes the residents of Cardiff in the activity. You can do some of your holiday shopping at any of the hundreds of booths set up for the two-day affair. Retailers are not allowed to give out single-use plastic bags, so be sure to bring your own. Another to-do on the boulevard is the Encinitas Spring Street Fair. Once again, you can peruse all the vendors and enjoy the great food as the entire community comes together. Your four-legged best friend will love the Cardiff Dog Days of Summer that highlights doggie stuff and can introduce you to pet adoption agencies.
Get Pre-Approved in 60 Seconds...
(No Social Security Number Needed)
By proceeding, you consent to receive calls and texts at the number you provided, including marketing by auto-dialer, pre-recorded voicemail, and email, from this site's operators about real estate related matters, but not as a condition of purchase. You also agree to our Terms of Service, and to our Privacy Policy regarding the information relating to you. Message and data rates may apply. This consent applies even if you are on a corporate, state or national Do Not Call list. This site is protected by reCAPTCHA and the Google Privacy Policy and Terms of Service apply.
Reason 5 - Restaurants with an Ocean View
People on the go don't mind going to a fast-food place for some burgers and a soft drink. Others enjoy some ambiance and looking out over the ocean adds to their eating experience. There are some great Cardiff restaurants that Tripadvisor.com has identified where you can enjoy the best food and be dazzled by the view.
There is a variety of cuisines: American, Seafood, Mexican, Vegetarian and Italian. Your tastebuds are sure to tingle delightfully after visiting one of these fantastic eateries. You can work off those calories by taking a tour of all the shopping opportunities that Cardiff has.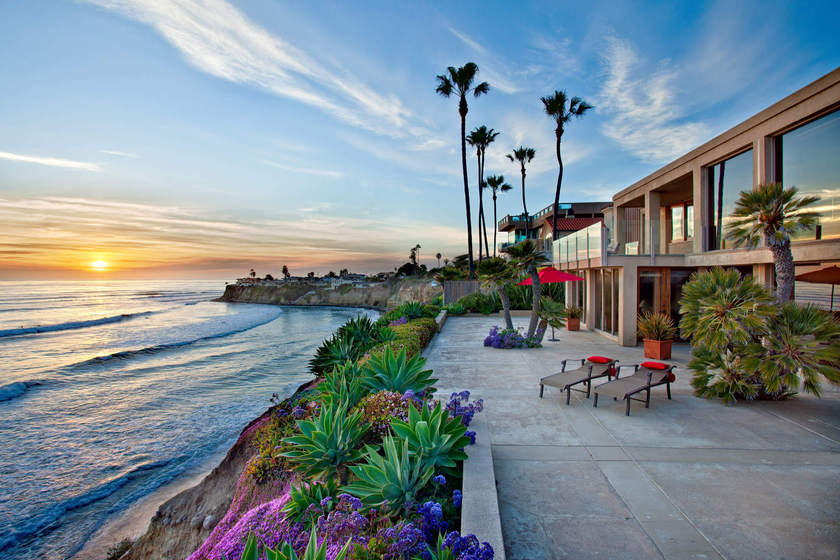 Do you own a home in Cardiff by the Sea and want a fast, free, and automated home valuation in 30 seconds or less? Get One Now ›
Reason 6 - The Shops are Waiting for You
Special events and holidays call for some retail store adventures that go beyond the national brands. Cardiff and the nearby areas have great gift stores you can explore while looking for that beautiful gift for that special person. Here is a sampling of the shopping.
We admit your wallet may get a workout in some of these places. However, if you are doing some serious shopping, these establishments have those unique gifts you want to give somebody.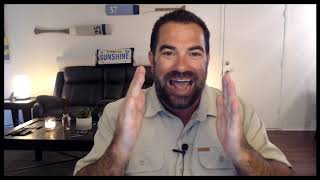 Find out what the latest and greatest San Diego home loans are right now. Detailed video and post reveals all. See it Now ›
Reason 7 - Employment Opportunities for You
Cardiff is a community of white-collar workers, and there are significant opportunities for that category of workers. Glassdoor identifies the top employers in Cardiff.
The industries these employers represent underscores the demographic information mentioned earlier. Cardiff citizens work in the intelligence-driven sectors of the economy where white-collar employment is the primary worker classification.
These are not the only establishments that hire folks in Cardiff by the Sea. There are others that also happen to be thought of as great places to work. Lenza.com came up with these employers as being the best to work for in the community.
The average household incomes mentioned earlier suggest that the employers in Cardiff by the Sea pay well. That is important because property in this community can be costly.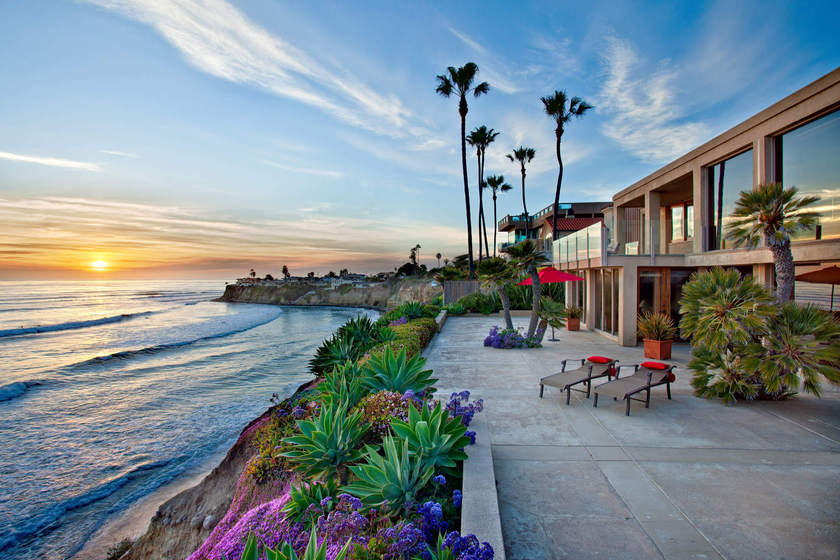 Own a home in Cardiff by the Sea and you want to get a personalized home valuation for it to see how much you can walk away in profit in this exciting market? See Now ›
Checking Out the Houses
Buying property in a place such as Cardiff by the Sea is an adventure. You must make sure this does not turn into a tragedy. Yes, the beach is tempting, but you need to afford that view of the ocean. It takes more than just driving down the street looking to see if any places are for sale.
For starters, Cardiff by the Sea is not Mudbush by the ocean. The Median Sales Price of a house is approximately $1,510,000. The property is on the market for around 14.5 days. That means that even though Redfin.com rates the Cardiff housing market Somewhat Competitive, there may be several offers on that place you have your heart set on. Buyers must know what they want and be able to compete successfully.
Research is going to help you find the place you want in Cardiff. Unfortunately, that research isn't made easy if you happen to be an outsider. San Diego County has a lot of variety, even though most towns have a common denominator of the beach. You should know how far the house is from the grocery stores, shopping areas, libraries, churches, and many other amenities are ordinarily taken for granted. Not knowing where those things are can make the first months in the new place rough.
Get Pre-Approved for an Cardiff by the Sea home loan in 60 seconds or less – no social security number needed. Get Started ›
Simply because a house is expensive doesn't mean that it doesn't have problems. You cannot assume that because a home is in a costly ZIP Code, its not bordering on being condemned. There might be cracks in the foundations or black algae on the walls. A first-time buyer can ignore problems that are under the surface.
The race to the closing belongs to the buyers who have the financing ready. Those people know in advance how much they can afford, whether a lending institution will provide the mortgage loan and if they have affordable interest rates on those loans. There are many lending institutions in the Cardiff area, but which is the right one? There are all types of mortgage loans, but which one is the best one? You can do all that research by yourself, but that takes time. If you have spent 15 days getting the information gathered, your dream house may already be gone. Having a professional by your side is an efficient way of doing things.
Please do not be fooled by so-called experts who will tell you that you can buy a house yourself and save on the real estate agent commissions. The fact is that you will end up paying more than those commissions with time lost doing all the research and negotiating. An excellent real estate agent takes care of the small things while you concentrate on deciding which house is most appealing to you.
There are strategies for purchasing a house that many people are not aware of. Offering back rent or allowing a seller extra time to stay in the place in turn for some considerations are just some ideas. In addition, getting a preapproval letter from a lending institution is always an excellent thing to have. Real estate agents know about these tactics.
Real estate agents also are very in tune with the mortgage loan situation in Cardiff by the Sea. They know which lending institutions offer the best deal. Agents also know about various types of mortgage loans. A buyer does not always have to go FHA; VA and US Department of Agriculture mortgages might be other possibilities. A good real estate agent will save an intelligent buyer thousands of dollars when you think of it.
We have been in the San Diego real estate market for quite some time, and we are familiar with the Cardiff by the Sea area. Once we have an idea of what you're looking for, we do not waste time finding the right type of house. Expediting the process is something that is. We are going to make sure that you will not have to wait.
We are something else that most real estate agents do not have. We are mortgage loan originators. Creative financing is one of our specialties, and we are known and respected by lending institutions in the area. Our expertise in creating a means of financing your new house is a quality we bring to the table that saves you money. We can do other things to help, and we are willing to share that information with you.
Cardiff by the Sea Is a beautiful place to set down roots. We are here to assist. Are you interested in what we might be able to offer? We hope that is the case, and we would love to speak with you. Please feel free to contact us at your convenience, and let's get together and talk about real estate. You will enjoy the conversation as you discover how we can help you at an affordable price.
Your Cardiff Insider,
Scott
Get Scott's Personal Help Below...
Where Do You Want To Go Next?
By clicking "Send" I/We agree by electronic signature as stated below: 1) To be contacted by telephone even if the telephone number appears on a State/National Do Not Call registry or any company's Do Not Contact lists. 2) To this website's Privacy Policy and Terms of Use.
See Cardiff by the Sea Newest Listings Below...